Rule of law - what does that mean for you and your daily life?!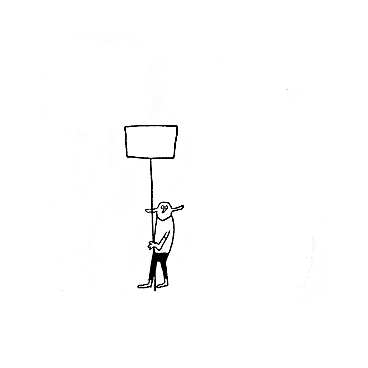 JUNGES FORUM RECHT is a project that we are launching together with young people: Together we want to develop a small exhibition that will be visible to everyone in the Foundation's rooms in Karlsruhe. 
Based on your ideas, we will jointly set up a digital or analogue exhibition to creatively address the question: What does it mean to you to live with the rule of law? 
What are the challenges of a democracy?
Is the rule of law always just?
Do fundamental rights apply equally to everyone?
Where do you encounter law in your daily life?
Do you rely on the state? And: Does the state rely on you?
Share your thoughts, wishes, or questions with us!
Together with you we will think about ways to realise your ideas.
For example, you can …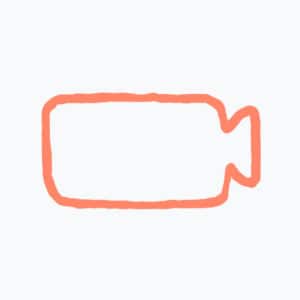 produce a short film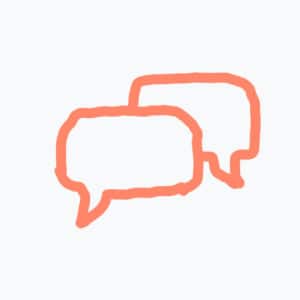 conduct interviews or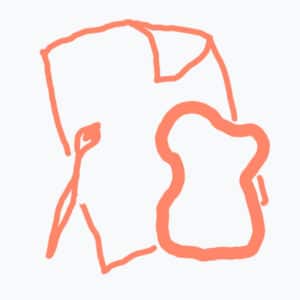 design objects or a poster exhibition.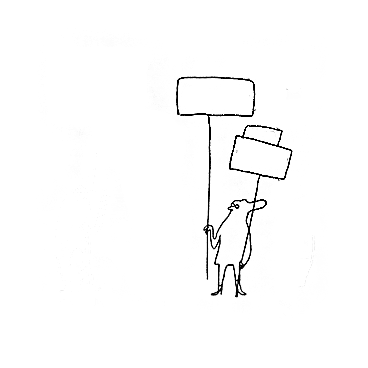 We will act as co-creators and guide you all along the way: From refining your idea, through realising the exhibition until opening night. 
Any questions? Here are our FAQs:
You want to take part, have any questions or feedback?
Please, get in touch with Nadine Korn, our head of education: korn[at]stiftung-forum-recht.de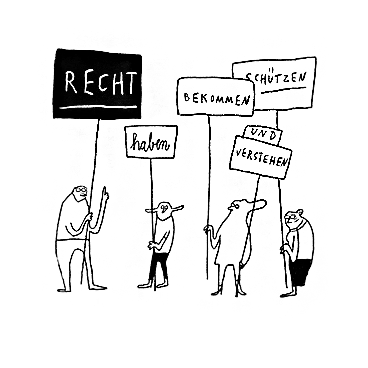 We are looking forward to getting to know you and your ideas!
Copyright: Felix Grünschloß
Illustrations: Johanna Benz