Let's talk about law and the rule of law
What does the rule of law actually mean? Who calls the shots in a constitutional state? Is law always just?
Law is invisible and yet has a tangible impact on our everyday lives. Its application in the rule of law protects us from arbitrariness and guarantees our freedoms in a pluralistic society. We live in a constant field of tension of balancing individual rights and the common good. We often only notice the rule of law in conflict situations or when it seems inconvenient. Its value for living together is often only recognised when it is questioned or attacked.
WHAT WE WANT
With the Law Forum we want to create spaces where people can talk about their experiences with law and the rule of law. For this purpose, participatory exhibitions, events and educational venues are being created in Karlsruhe and Leipzig, where we take up current issues and make them the subject of dialogue in public.
Inspired by this years annual theme "law and justice" our programmes open up new perspectives on law and the rule of law – with round tables, film evenings, book presentations or through artistic formats and activities.
Sounds exciting? Here you can find more information about our upcoming events: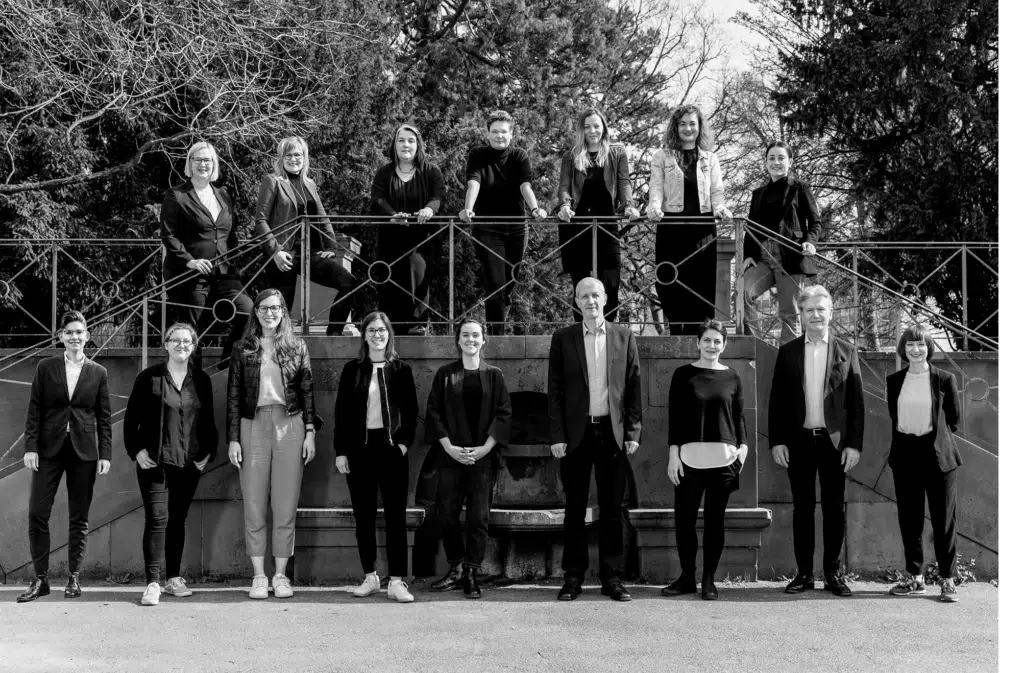 About the Foundation
The Law Forum Foundation is a federal foundation with legal capacity under public law and was established by an Act of the German Bundestag on 13th May 2019. It is based in Karlsruhe and will establish its own houses in Karlsruhe and Leipzig.
We facilitate various formats for dialogue and exchange. Where? In Karlsruhe, Leipzig, mobile throughout Germany and, above all, digitally. In addition to the active involvement of our target groups, we rely on close cooperation with an international network of institutions and players in the fields of political education, justice, science and culture.
You would like to know more?
You want to know more or want to give us feedback? Do not hestitate to write us via the contact form.
We look forward to hearing from you!
Join out team!
Currently there are no vacancies. Find out more about our future openings here.